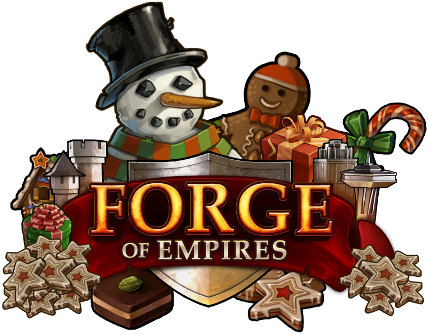 Happy Holidays!
As it's Christmas Eve, we thought you'd all like to take part in some festive fun, and be in with a chance to win some prizes to top off the year!
This year, our holiday contest is a Forge of Empires/Festive themed Crossword designed by our very own DWPearce! Thank you!
Answer the questions and fill in the blanks, write down your answers and post them below! Your answer will be hidden from view until the contest is closed!
Prizes:
Sticking with out theme for Crossword prizes, we're offering a chance for two lucky winners to receive a special prize, an
InnoGames themed cookbook!
The book contains recipes submitted by Community Managers from all of InnoGames' games, from all over the world! Additionally, our winners will also receive
1000 Diamonds
each. Please note, to be in with a chance to win the cookbook, you will need to provide the Community Management Team with a shipping address to be discussed in private.
The contest will run until the end of the day January 4th (German time) and winners will once again be selected at random.
Good luck!
(For those interested, I took a photo of my own copy)