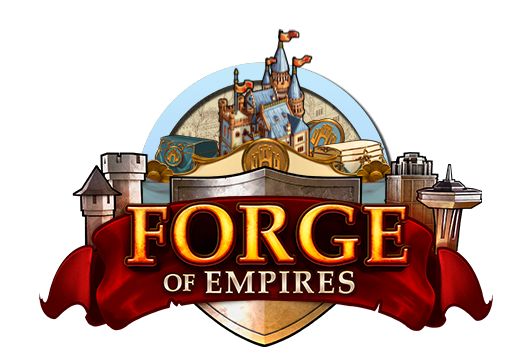 Hello Kings & Queens,
We have brought you a new feature that our game designers, developers and artists have been working on - The Castle System!
This feature will become available for everyone who passes through the initial tutorial, meaning that you don't need to research any specific technology in your tech tree. As soon as you finish the initial tutorial, you will see a brand-new off-grid accessible building in between the Antiques Dealer and Event Hub buildings.
The Castle System features its own reward system and plays a very important role in the game (we'll provide more details below). Without further ado, we hope you enjoy the new Castle System.
The Castle System will be activated on October 13th, 2021​
"What's this Castle System about?!"
, you might be wondering. To sum things up in a few words, the Castle System is a feature that rewards you for your activity. We imagine it sounds pretty simple and straight to the point, but in fact this feature has a significant impact in the game as a whole, and this is where it becomes slightly more complex - but don't worry, we are here to guide you.
First things first, by finishing the initial tutorial, you will gain access to the Castle System's off-grid building. Upon clicking it, you will see a new window filled by rewards. Your goal is to grab those rewards, but in order to do that you will need to collect Castle Points. There are many different ways to collect these Castle Points:
Successful battles & negotiations
Finishing big Guild Expedition encounters
Buying items from the Antiques Dealer
Winning biddings in the Antiques Dealer
Successfully finishing daily challenges
Daily Castle points chest
Through in-game purchases
| | |
| --- | --- |
| | As soon as you collect enough Castle Points, you level up. Each new level gives you new and different rewards. These rewards are activated as soon as the first level is reached (you will start at level 0). |
| | Collect some extra Points each day from the Daily Castle Points Chest. The amount awarded from the Chest increases with each collection. If you miss one day, your streak pauses. After seven days of collecting, you will get a higher bonus reward streak, then it will reset and start over. |
| | Here you can see the list of rewards you can collect by reaching the next level. One-time rewards, which go directly to your inventory when reaching the required level, and permanent ones, which are active and kept from the moment you reach the required level. These permanent rewards will increase your city's true potential. |
| | Finally, there's the Reward Chest. After reaching the first level, you will start to get a Reward Chest associated to your current level, on a daily basis. Therefore, you should log in everyday to collect your reward! |
In-game activity and evolving your Castle
You can gain Castle Points by actively playing the game each day - up to a certain limit. Successfully finish battles and negotiation, advance in the Guild Expedition, buy and win items in the Antiques Dealer or successfully finish the daily challenges. Besides that, you can also get Castle Points for in-game purchases.
Additionally, as a way to reward your activity, there's a streak mechanic in place for collecting your points. The chest always expires at midnight, and as soon as you collect it for the first time, you will start a cycle. With each additional collection of the chest, the amount of points will raise, but there's a maximum amount of points you can get in your streak. Finally, when you hit this maximum streak collection, the cycle will restart.
Upon opening a chest in your Castle System window, you will get information about how many points you've collected, what's your current collection streak and the next expected collection points amount. Please, keep in mind that your streak can be interrupted in case you forget to collect in one day, meaning that these points will be paused.
Off-grid building
As you progress and reach new levels, your castle will grow in size. The castle can reach up to level 15, and the visuals will change upon reaching certain thresholds. Please, be aware that your Castle System progress is world based!
| | | |
| --- | --- | --- |
| | | |
| Level 0 (default)​ | Level 1​ | Level 4​ |
| | | |
| Level 7​ | Level 11​ | Level 15​ |
Leveling down your Castle is not possible, but if you do not want others to see your progress, you can always disable the visuals through the game options, thus it will display the default version in your city (level 0). The Castle System will provide you with multiple different reward types to be collected, so let's talk about each one of them separately:
Daily Reward Chest
Your Castle will produce certain amounts of rewards every 24 hours (forge points, goods and previous era goods), and you need to collect them manually. Upon leveling up your Castle, the Reward Chest should also be updated to the next level as well.
One-Time Rewards

These rewards are given out once and sent directly to your inventory after reaching the required level. You can get shrink-kits, buildings, portraits, rush-items, portraits and emissary slots:


Shrink-kits: wishing-well and rogue hideout
Buildings: shrine of knowledge, rogue hideout and wishing-well
Rush-items: coins and supplies
Portraits: Up to 11 new portraits are available
Emissary slots: Up to 3 new emissary slots on levels 5, 10 and 15

Please note that you will keep all the Portraits and Emissary slots you collect from the Castle System, despite these two rewards being shown as one-time rewards.

Permanent Rewards

Permanent rewards are activated and received from the moment you reach the required level, and you can get coin, supplies and army (attack/defense) boosts. On top of that, you can also grab some nice feature based boosts and rewards!
Items with a golden corner indicates that the reward is new or update, while items without a golden corner indicates that the reward is acquired.


Feature Based Boosts & Rewards
This is where the Castle System has a significant impact in the game as a whole. You can obtain powerful improvements in other features by leveling up your Castle:
Friends Tavern: Boosts do cost less tavern coins when the Castle System reward is active for the Friends Tavern.
Cultural Settlements: Additional Forge Points are granted when finishing a Cultural Settlement, smaller cooldown time after abandoning a previous outpost and additional Emissary slots in the town hall.
PvP Arena: Less waiting time for new PvP attempts.
Campaign Map: Less traveling time when scouting new provinces.
Antiques Dealer: Additional coins/gems when selling items and additional slots for selling
We're looking forward to your feedback, so please let us know what you think about the new Castle System
here
Thank you for playing Forge of Empires!
Sincerely,
Your Forge of Empires Team