Even do the
Space Age: Mars!
did not come out jet, I'm concerned about one of the new GBs introduced in this era. The GB in question being:
The Virgo Project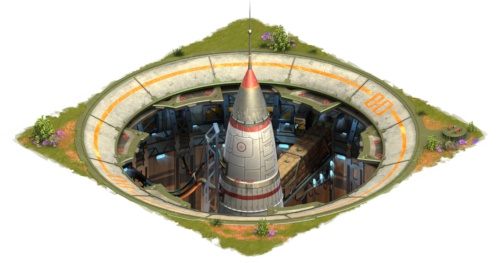 This Great Building has the ability "Missile Launch", which gives you the chance to kill half of all enemy units at the start of a battle. Additionally, the building also produces coins for your city.
Since we did not jet see this building in action, I can not properly assume how the levels of chance this building will have. That being said, we can compare it to
The Kraken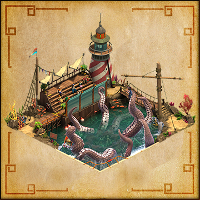 The Kraken is a Great Building that comes with a skill: First Strike.
At the start of the next several fights, there is a chance a unit from the enemy's defense army will be killed immediately. This only applies to the first wave of a battle.
On top of the First Strike skill, The Kraken will also produce Forge Points.
The Virgo Project seem to be essentially a direct upgrade to The Kraken, seeing as how the ability "Missile Launch" allows you to delete 3 of opponent's 6 units,First Strike. while only deletes 1 of opponent's 6 units.
The question I propose is: Do they stack? Or one completely negates the other?

let me show you an example:

Let's assume you made a stop at the end of

Modern era

, waiting for space age: mars! to get released so you can trade forge points for goods needed for The Virgo Project, before you mode to

PME

. Since you allready traded for The Kraken before and you now have it on Lv 80 (which gives you 98.08% chance to insta kill 1 unit 23 times) you'd now have bot of them, and you might even wait a bit before moving on so you get a decent level on The Virgo Project.
Now with those preparations ready, you face against
The Province of Rung Chien Dau
against his
1 Armored Car
1 Sniper
1 Conscript
1 Tank
1 Mechanized Artillery
the question I pose is - if there is a chance for both abilities to activate
will that leave Che Guerrero with:
only 2 units (both abilities stack)

​

only 3 units (Missile Launch overwrites First Strike)​

only 4 units (First Strike overwrites Missile Launch)​
or is there a line in the code that only one can activate?
Someone from staff please clear that for us please.
​