FoE Team
Community Manager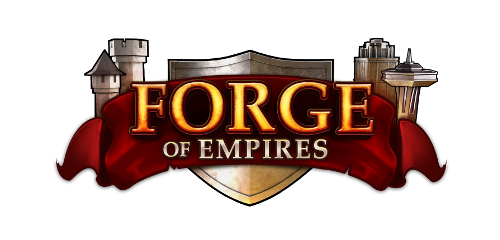 Hello Queens and Kings,
The update to 1.165 will take place on Monday, November 11th. There will be a short period of downtime during the update, we apologize for any inconvenience caused during this time.
For a detailed description of the changes, please see the list below:
Changes
It is now possible to access the message center from the Cultural Settlements window.
We have added a 'lock system' in your inventory. From now on, you can lock your inventory items so that they will not appear in the list of possible exchanges within the Antique's Dealer:


Using the button to quick visit your friend's tavern will no longer open their tavern window. Making visiting friends as quick and easy as aiding them!
We've introduced an amount selection in the Great Buildings donation tab. Now you can quickly choose the exact amount of Forge Points to donate. Keep in mind that it will first use FP from your bar, but if it exceeds your current amount of available FP, the exceeding FP will be taken from your inventory,(you will get a warning if your expenditure will use FP packages)


Bugfixes
Fixed an issue where a message-admin leaving the thread (due to city deletion) would result in the thread becoming admin-less.
Fixed an issue where placing lower than 6th in a Great Building was not displayed in the Event History
Fixed a display issue where decimals were not displayed in the buff side bar.
There was an issue where the side-quest "Research the whole early middle ages" would be shown as completed even if the requirements were not achieved yet. This issue has been fixed now.
Mobile Only Changes
This is the mobile section of the changelog. These are things that you won't see on the desktop version of the game and only concern the mobile interface or functionality. Keep in mind that the time the mobile update becomes available depends on the stores and can be some days after the release of the browser version. So don't be surprised if you don't see the update on your devices just yet!
The Great Building's info tab now shows production timers and remaining skill charges:


In the trade confirmation window it's now possible to see the player name and clickable avatar.
When viewing the window of a non-built Great Building, there's an information behind the question mark (?) showing the building size.
Fixed an issue where it was not possible to open a package with 10 Forge Points (FP) when you had 99 FP available in your bar.
Fixed an issue where the button to buy blueprints was disappearing even if the buying-action was not concluded.
In the meantime, our development team continues working on the next in-game event.
Thank you for playing Forge of Empires!
If you wish to leave any feedback about this version, please click
here
or visit us on
Facebook
!
Sincerely,
Your Forge of Empires Team
Last edited: