FoE Team
Co-Community Manager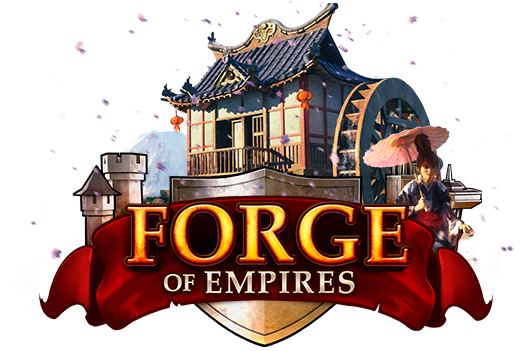 Dear King's and Queens,
During this time of year, as the ice thaws and the days grow longer, we look forward to the beginning of Spring! Of course, each culture has their own traditions, but amongst our citizens (the passage into spring) is marked by the Cherry Blossom Festival!
It is said that each Cherry Blossom Festival someone will win favor, and their hopes for the Spring and Summer will come true.
This year, that could easily be you!
The Spring Event will run between the 25th of March and 14th of April 2021!​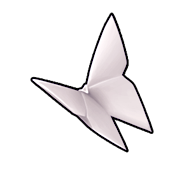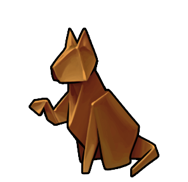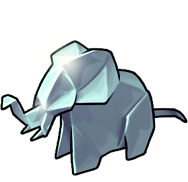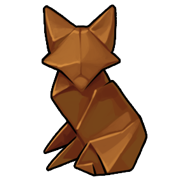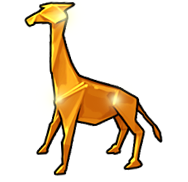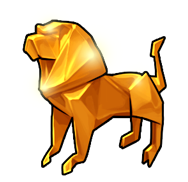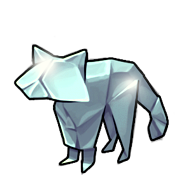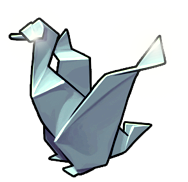 Accessing the Event and Quests
Just like last year, when the festival begins you will be able to access the Spring Event via the event window on the top left.
You will also be greeted once again by our old friend Hanako, who has 41 rush quests and 21 daily quests to help you earn your first Spring Lanterns.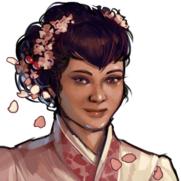 Spring Lanterns
In addition to completing quests - you will be granted Spring Lanterns by logging in once per day, or from the Cherry Trees spawning in your city's surroundings from time to time.

The Mechanics
Once you have earned enough Spring lanterns, you will be able to guide our little friend
the Origami frog
through the pond by selecting its path. Guide the frog by selecting which lily pad the Frog should jump to next. Each lily pad has a different origami animal and reward. You can always preview the reward chances before making the jump.
Furthermore, each lilypad also has the chance to provide you with a daily special, which refreshes every 24 hours with a new possible reward.
Make sure to choose wisely!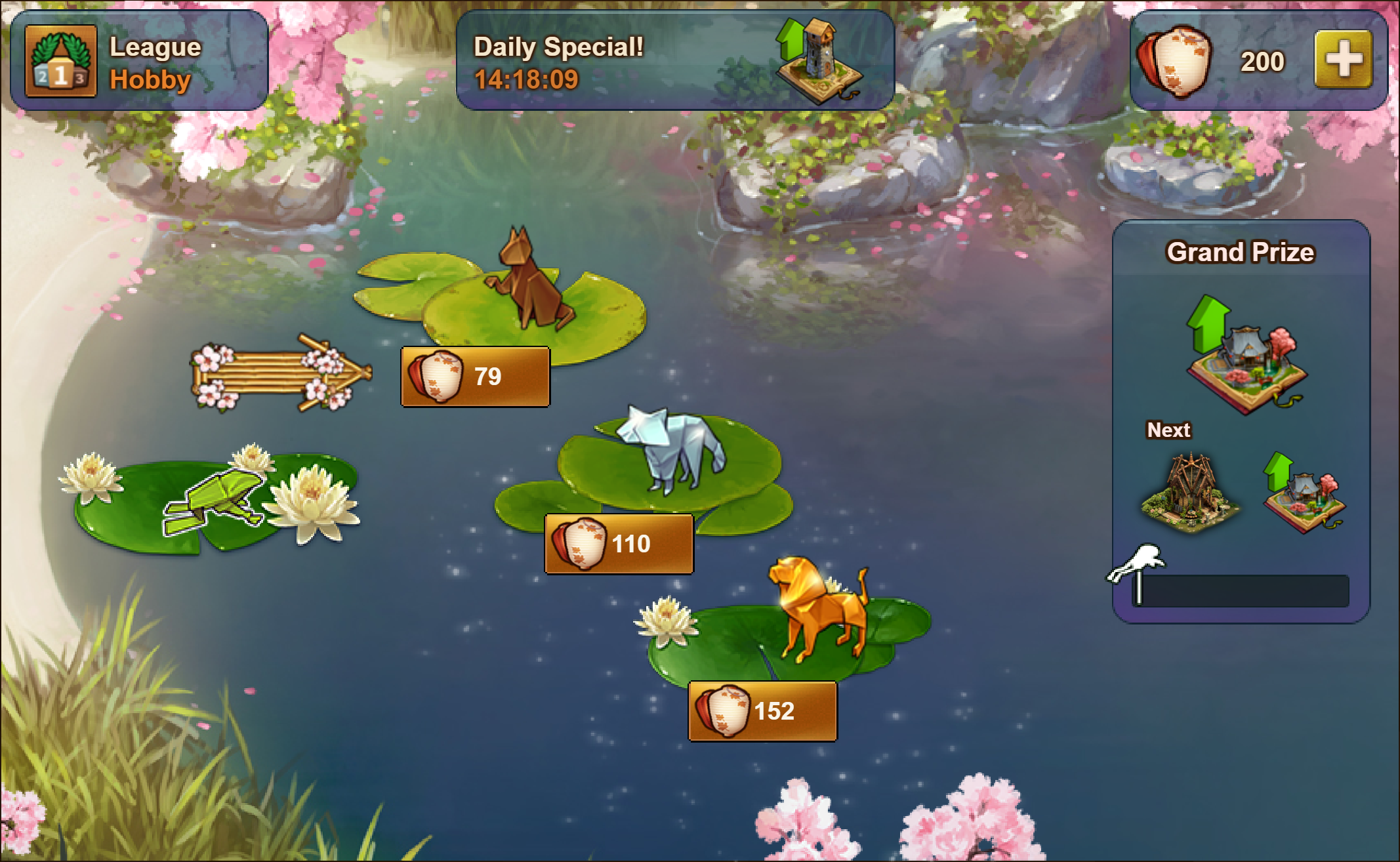 ​
New Features - Progress Bar and League
This year we have improved the progress bar to show how many grand prize (GP) points you have collected with each jump.
In addition to changes to the progress bar, distance via each jump (rather than the amount of ponds) will be used to determine results within the 'League Table.' As you continue to jump great distances with the Origami Frog, you will soon move up the league rankings. The higher you rank, the more likely you will be able to receive a special additional reward within the event!
Do you decide to go for further distance and get closer to the grand prize, or choose one based on an individual reward?
The choice is very much in your hands.

​
Rewards

Grand Prize - This year we are excited to present you the 'Suishun Mill.' It is a 4X5 building with 9 levels.
Suishun Mill - Level 9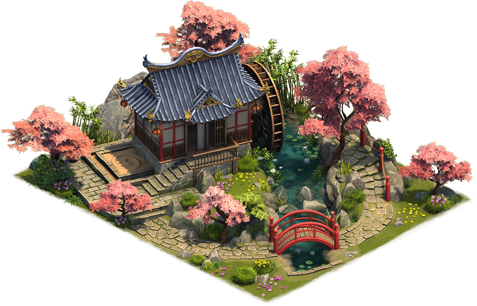 From level 1, the building will provide happiness, population, and coin boosts. With each upgraded level, you will receive additional bonuses that will trigger when the building is motivated. At level 2, you will receive supplies and medals when motivated, and at level 3, a daily assortment of random goods. At level 4, you will be granted a daily provision of forge points, and finally, at level 5 a supply boost.
With each upgrade - the value of the boosts, the amount of daily goods provided, as well as the number of forge points will increase. At the ninth and final level, the 'Shuishin Mill' will not only provide you with many incredible bonuses, but an exceptionally gorgeous building complete with leaping fishes and falling blossoms!
That is not all! As well as the 'Shuishin Mill' this year, the 'Hanami Bridge', 'The Pagoda', and the 'Cherry Garden' selection kits will be available as a daily special prizes. That way, if you missed it last year - you still have a chance to earn it once again!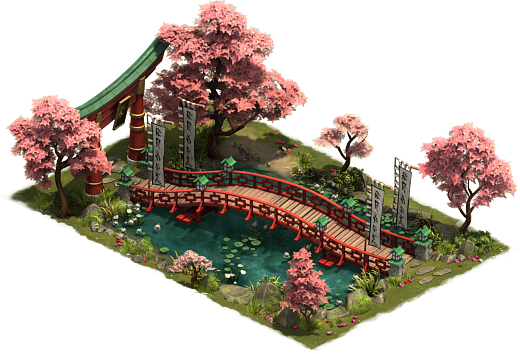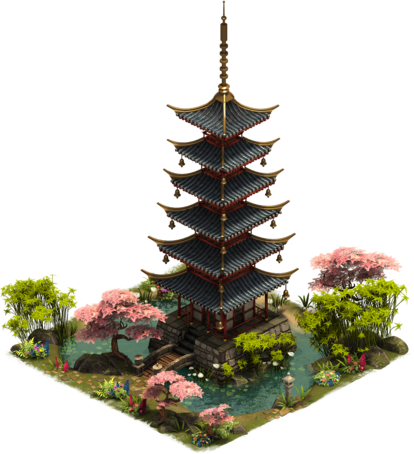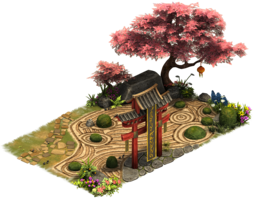 Reward Avatars
Last but not least, you will have the chance to win the following avatars within the event!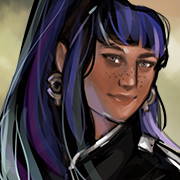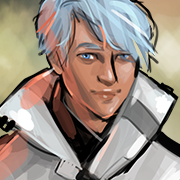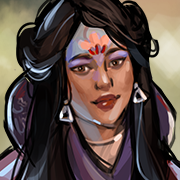 Should you have any comments, questions or issues, please let us know by clicking
here
! We're very much looking forward to your feedback!
Thank you for playing Forge of Empires!
Sincerely,
Your Forge of Empires Team
Last edited: