FoE Team
Community Manager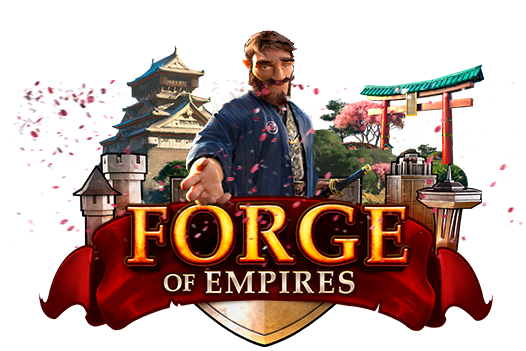 Greetings Kings and Queens!
The Cherry Blossom Festival makes its return in this year's
Spring Event.
Your citizens all flock to the parks, to witness the joy of Cherry Blossoms blooming. Check out our YouTube video for a quick introduction to the event:
The Spring Event starts on March 31st and will run until April 21st, 2020.​

As soon as the Spring Event has started, you can access the event window on the top left corner and bring alive a bouncy origami frog. Listen to Hanako to make progress in this year's questline. You'll be able to complete 41 rush quests immediately, and receive another 21 quests in a daily basis.
Upon completing these quests, you will collect Spring Lanterns to move your frog origami through the pond. Spring Lanterns can also be collected by logging in every day, or from the Cherry Trees spawning in your city surroundings from time to time.
Use the Spring Lanterns to guide the Frog across the pond by selecting one of three lily pads to jump to. There will be an origami animal sitting on top of each lily pad. Each animal that you collect will offer you a different selection of rewards. Each of the individual lily pads have a chance to win the Daily Special, which will refresh every 24 hours with something new. With each jump, you move closer to the coveted Grand Prize: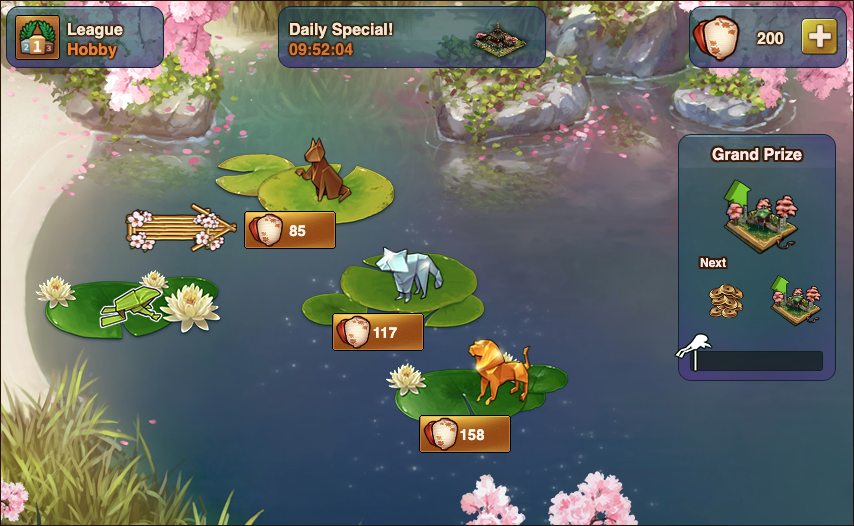 With every Pond that you cross, you have a chance to move further up the 'League Table'. With higher ranking comes better rewards! At the end of the event, you will receive additional special rewards based on your ranking. It's definitely worth trying to aim for a higher rank to gain access to some awesome extra rewards, but an element of strategy must be employed! Do you go for the origami animals with the individual rewards you seek, or for the one which progresses you closest to the end of the pond? It's up to you!

With the Spring Event 2020, you will have the chance to snatch a branching upgradeable building: The Hanami Bridge! The upgrade kits for this building will be available in the quest-line and as a reward for crossing the pond.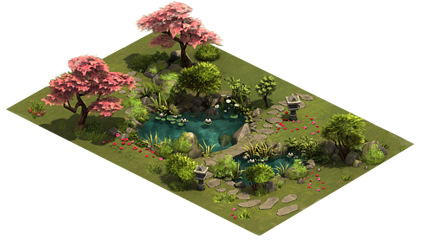 Grand Prize: The Hanami Bridge is an upgradable 4x6 building with 8 levels
​
The Hanami Bridge can be upgraded to level 8 and has a size of 4x6. The higher it is upgraded, the more and better bonuses it delivers. From level 1 to 7, this building provides Happiness, Population, Coins, Medals, FP and Goods. Once you reach level 8, you'll be able to choose between two final looks for your bridge. You can choose between the Mikawa Bridge or Mikoto Bridge, and each unique bridge also offers unique rewards. To upgrade your Hanami bridge, you will need its Upgrade Kit (

).
​
| | |
| --- | --- |
| LvL.8 - Mikawa Bridge​ | LvL.8 - Mikoto Bridge​ |
| | |
| Even more Coins, Forge Points and Goods​ | Even more Medals and also an Attack boost for defending armies​ |
Lastly, as always, you'll get to show off your progress to your friends and neighbors, by obtaining these three new themed portraits:

Should you have any comments, questions or issues, please let us know! We're looking forward for your
feedback
Thank you for playing Forge of Empires!
Sincerely,
Your Forge of Empires Team.
Last edited: