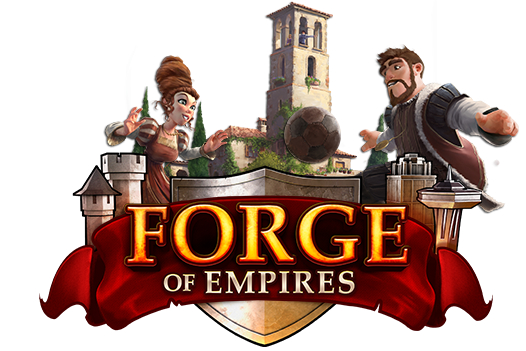 ​
Dear Kings and Queens,
The Soccer Cup is back for 2021, and Coach Miller needs your help to lead her team to victory! Starting from
June 3rd
, the tournament will begin. Does your team have what it takes? Do your best, and win some awesome prizes along the way!
On the pitch you will advance the ball up the field by deciding which player to pass to. In doing so, you will also get closer to the opposition's goal.
However, each pass is important, as it requires different amounts of stamina, and will offer you with a different selection of rewards. Click on the question mark above every player to see the potential reward from passing the ball to them, and make sure to choose wisely!
With stamina, players will lose this with every pass made. Stamina is replenished through energy drinks (

). Complete quests in order to get more. You can also find a small amount of Energy Drinks in regular incidents around your city.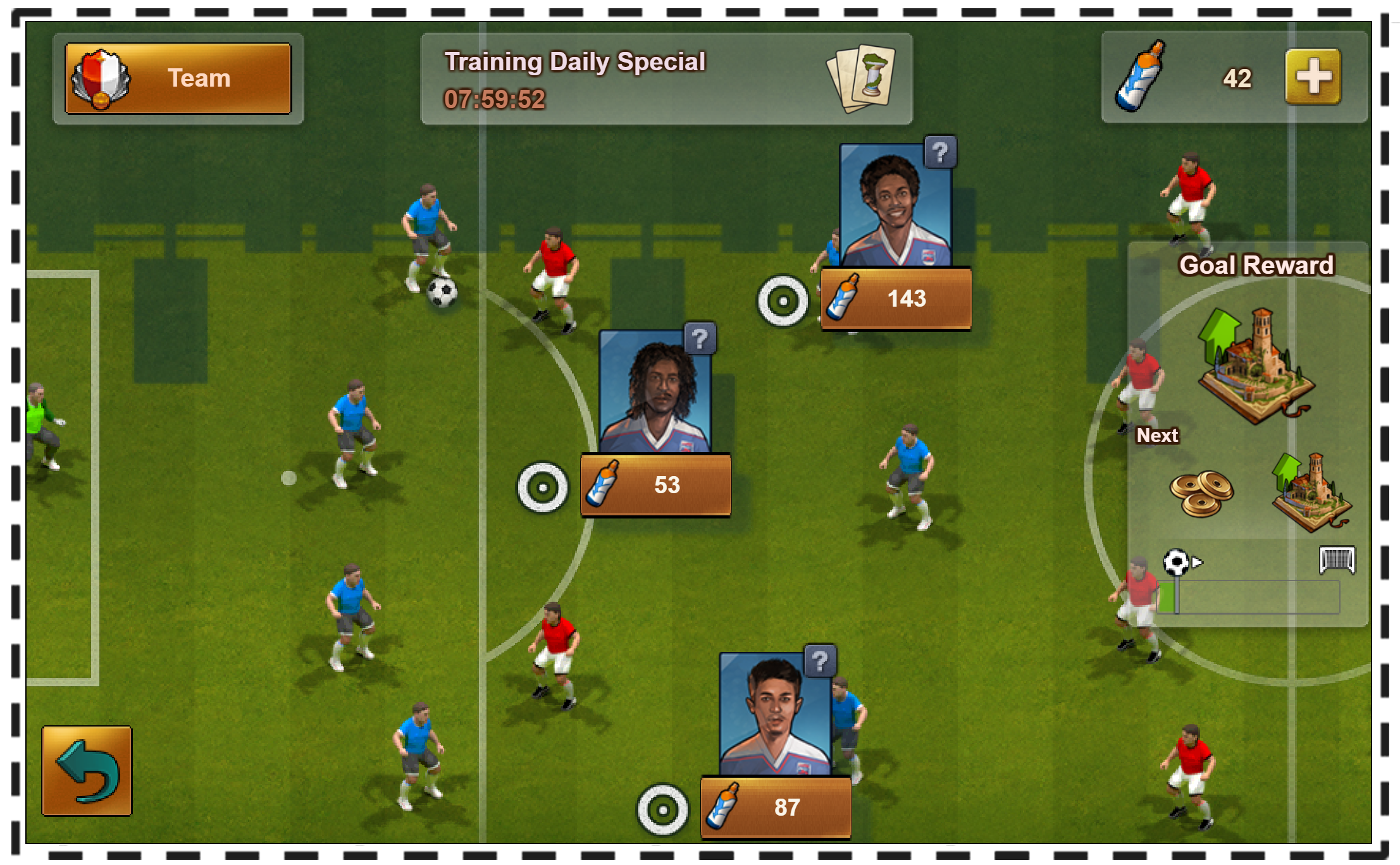 Event window - this is a browser platform sample
- Player Cards -
​
Player Cards will either unlock a new player, or make one of your current players stronger. By clicking on the "Team" button you can view the players you have collected. Adding a new player to your team means you will also be able to pass the ball to this player in the training arena. You can click on a player card to see which rewards you can get by passing the ball to this player. The higher level your player is, the higher your chance is to
get double the rewards
. You can see the double reward chance on the player cards of each player.
| Team (Cards) | Clicking a card |
| --- | --- |
| | |
Besides that, we changed the way ranking points are calculated within this year's Soccer Cup event.
The higher your Team Power, the more Ranking Points you will be awarded from winning your Tournament Matches.
Speaking of which, "Tournament" is the place where you can challenge the teams of other players to climb up in the global ranking. Upon hitting "Play Match", you start off by choosing the difficulty of the match you wanna play, either easy, medium, or hard. Please, keep in mind that winning against more difficult opponents will grant you greater rewards, and additionally you also get more ranking points depending on the difficulty of your opponent.
After choosing the difficulty, your goal is to pick the best team to defeat your opponent. The percentage on your screen shows your chances of winning (green) or losing (red) the match. Choose the best players combination to improve your chances to win, and make sure to keep in mind the strengths and weaknesses they have:
Attacking players are more effective against midfielders

Midfielders are more effective against defenders

Defenders are more effective against attackers
Once you finish selecting your team, click on the button in the middle of the screen to use a tournament ticket (

) and see the results of the match. These tickets will replenish over time, but you can earn more of them by completing quests, finding them in regular incidents in your city or purchasing them with diamonds.
Winning a match will earn you Ranking Points and a reward chest. The reward chest you win depends on the difficulty you choose. Each reward chest has a chance to win the Tournament Daily Special, which is different from the Training Daily Special, meaning that on each day there are two different daily special prizes you can aim for!
| Sample - shown at the top of Tournament window | Sample - shown at the top of Training window |
| --- | --- |
| | |
Every time you win a tournament match you earn Ranking Points which will determine your global ranking and will move you up the League Table. With higher ranking comes better rewards! At the end of the event, you will receive additional special rewards based on your league. You can view which league you are in by clicking on the league trophy in the tournament arena. In addition, the top 10 highest ranked players on the global ranking will get extra rewards based on their rank, including an unique avatar. Be aware, other players may want to also get into the higher ranks, but only a certain amount of players can stay there. Make sure that you always gain enough Ranking Points in order to not fall in ranks.
| Click on the Trophy to view the League Table | Check potential additional rewards you can get | Top 10 gets additional rewards and an exclusive avatar |
| --- | --- | --- |
| | | |
We know you've been waiting for this, so let's talk about this event's building reward! The new main reward is the "Athlon Abbey", an imposing 5x4 upgradable building with 10 levels! This building provides you with Happiness, Population and Coins on base level. Upon leveling it up, it will also deliver Supplies, Medals, Forge Points, Goods, as well as Defense and Attack boosts for your defending armies!
Athlon Abbey ( 5 x 4 )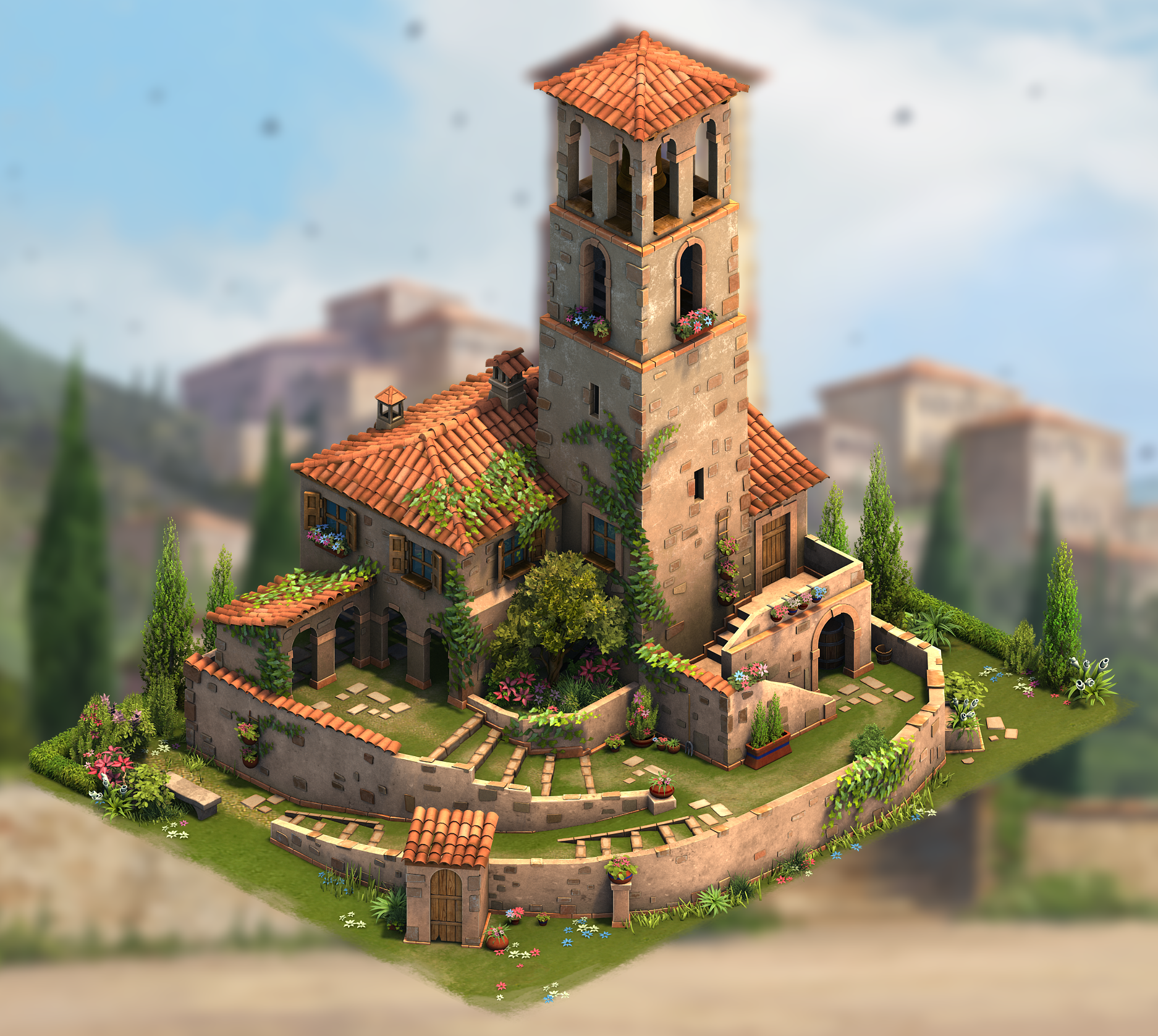 The Athlon Abbey is not the only Soccer Cup reward available this year! You can also grab four exclusive Soccer Cup achievements and three new event-exclusive portraits to show off your progress to your friends and neighbors! Two of these avatars can be won by completing the questline, while the last one can be earned by finishing the event in the Gold League!
Soccer Cup 2021 - Achievements
| | | | |
| --- | --- | --- | --- |
| | | | |
| Goooooal!​ | Tiki-taka​ | One Team, One Dream​ | All Stars!​ |
Soccer Cup 2021 - Exclusive Portraits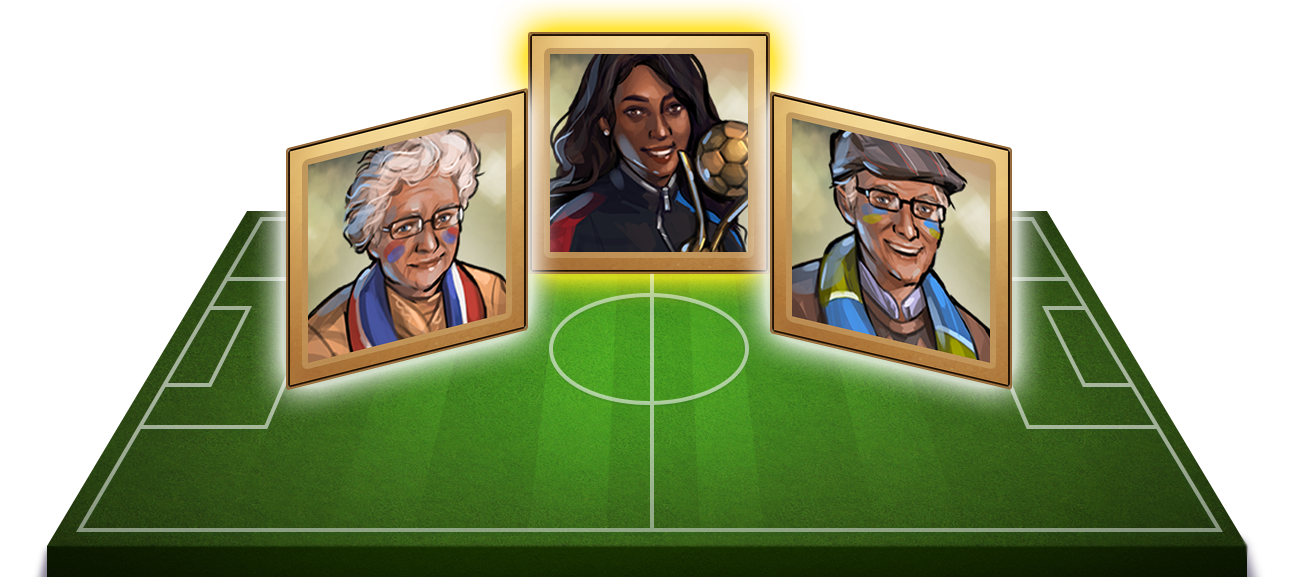 Last but not least, the Soccer Cup 2021 will be the first event to have its own dedicated spot in the Event Hub's pier. You can get your hands on this pier addition, which grants a huge boost of 150% supplies production for 5 days, by completing Soccer Cup event quests! However, please keep in mind that these boosts will only be activated in your city after the Soccer Cup event is finished!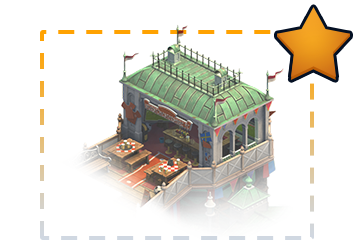 We hope you enjoy the Soccer Cup as much as we do! As always, your feedback is very important for us, so don't forget to
comment here
!
Sincerely,
Your Forge of Empires Team