FoE Team
Community Manager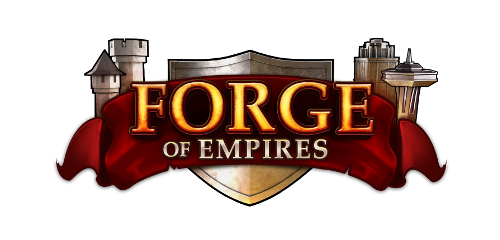 Hello Kings and Queens,
In our ongoing quest to improve the usability and accessibility of Forge of Empires for all players, whilst making the game as consistently designed as possible between platforms, we present to you a visual refresh of the Research Tree.
Please note that the reworked Tech Tree is not going to be available to everyone from the start. We will collect as much feedback as possible over the course of the next one or two months, to guarantee that we're delivering the best Tech Tree as possible to all of you. We'd like to ask for your understanding that the selection of those who will first experience this reworked tool is completely random.
The main purpose of the refresh is to improve the research tree's usability as a whole, making eras collapsible and easier to navigate. The current system requires a lot of scrolling if you want to go back and check something in a previous era, or even if you want to see what's coming in a future era. With this overhaul, you'll now be able to easily navigate between eras. We've added a counter at the top of the Era you're currently in when it's collapsed, so you know how many of the available researches you've completed: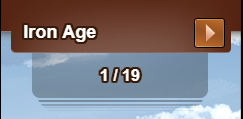 Not only that, we've also added highlights to the collapsed view of each era, giving a sneak peak on what is unlocked. This includes new features and Great Buildings: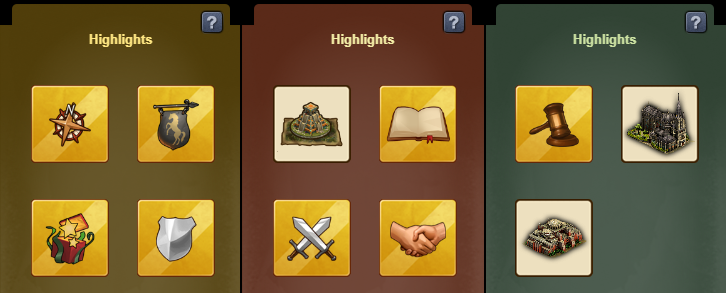 We've also improved the view available in an expanded era. Each technology which unlocks something special will have a Golden Card attached to it, indicating which feature will be available once you research that specific one (Events, Guild Expedition, Antiques Dealer and many others). Alongside it, non researched technologies will be shown with a vivid color, so you can see at a glance where to spend your Forge Points: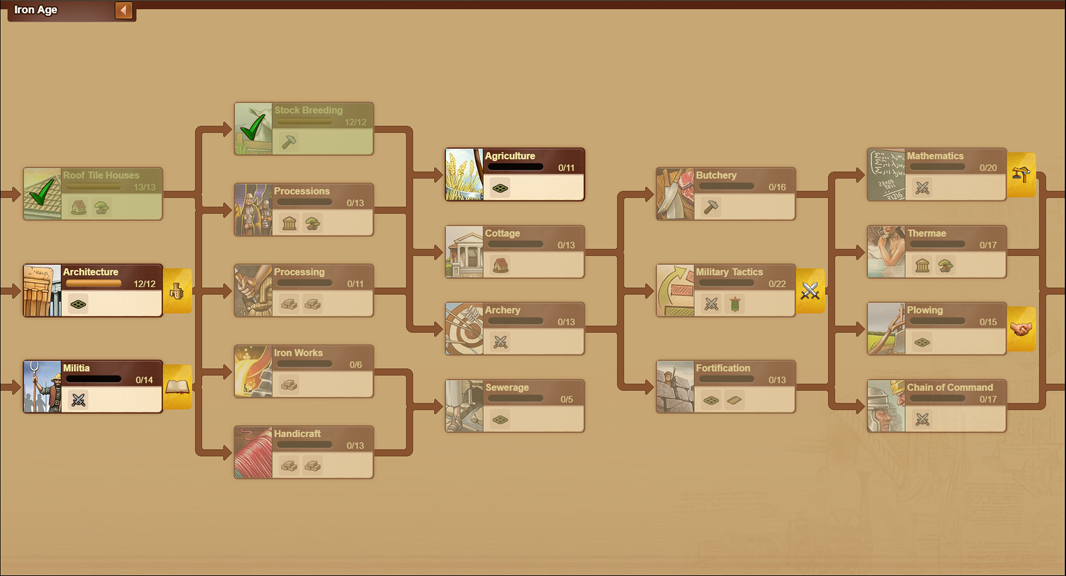 That's not all! Upon clicking in the question mark button, the tech tree will expand the window and show you all the new buildings, units and highlighted features to be unlocked:

Last but not least, our artists have redesigned the layout of the research tree to be more visually pleasing. You'll notice when you collapse all of the eras, you're presented with a beautiful historical mosaic of the eras:

As always, your feedback is very important for us, so don't forget to comment
here
or report any bugs found via support system!
Thank you for playing Forge of Empires!
Yours,
The Forge of Empires Team
Last edited: