FoE Team
Co-Community Manager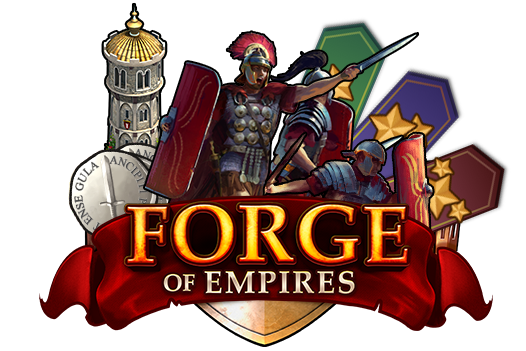 Hello Kings & Queens,
After evaluating the feedback from Beta and International communities last year, we decided to deactivate the PvP Arena on September 7th of last year (instead of launching it world-wide), so that we could rework this project and deliver a more polished and complete version. Based on this feedback, we've implemented significant changes to the multiplayer mode over the past months, and we are now happy to announce the return of PvP Arena, but this time on all live worlds.
The PVP Arena will be activated on all worlds on May the 28th, and an off-grid building will appear, but the first round will not begin until May 31st!.​
Upon researching the 'mercenaries' technology in the tech tree (available in Early Middle Ages), you will be redirected to our PvP Arena onboard's info screen, which will present basic information about the new feature. When you close it, you will be able to access the PvP Arena through the entry-point in our brand new off-grid building.
| PvP Arena - Before researching "mercenaries" | PvP Arena - After researching "mercenaries" |
| --- | --- |
| | |
When accessing the new window for the first time, you will be required to setup your defending army. Once your defending army is set, you will come across two tabs: Battle and Ranking.
When accessing the new window for the first time, you will be required to setup your defending army.


On mobile version, tap the unit you want to add in your defending army
A new pop-up will be shown. Hit the second button with a shield
Notice that your PvP Arena's defending army is displayed in yellow. In addition, there's a small tower logo at the bottom right corner of the unit icon.

For the browser version, you simply need to click on the yellow helmet icon on the left side and select all the units you want to assign as defending army.

Make sure you select up to 8 units before advancing to the next step. Once your defending army is set, you will come across two tabs: Battle and Ranking.
The first column (Lvl) represents the level of difficulty of your opponents, ranging from 1 to 3 stars. Our Game Designers have also reworked the matchmaking feature and overall balancing. From now on, there are Era conditions for the list of opponents you can find, and it will also impact the amount of Combat Points (CP) you can gain from it.


Hard opponents can be up to 3 Ages higher than you.
Medium opponents should be on the same Age as you.
Easy opponents are an Age lower than you.


The second column (Opponent) simply shows your possible targets, presenting information such as their current eras, as well as the attack and defense bonuses for their defending units. Make sure to always compare them to your own bonuses!

The third column (Reward) will show how many ranking points you will receive upon beating an opponent. Remember that the more difficult the challenge, the higher the amount of Combat Points (

) at stake.

In other words, when winning, you will gain CP and potentially rank up. However, this also applies vice versa, and losing can mean loss of CP and ranking down within the Global, Age, or Guild Rankings (it does not affect your Personal Rankings). What that means, is you should choose your opponents wisely!

Finally, the last column (Fight) offers you three buttons to battle any chosen opponent. Battling them will consume your attempts (

),
which will appear at the top of your screen. Altogether you have 5 attempts, and after each battle, it's necessary to wait 2 hours until an additional attempt is renewed.

Nevertheless, by clicking in the + button, it is possible to purchase additional attempts with medals or premium currency.

When hitting the attempt button to fight your opponent, you have two options (just like any other battle system): Auto Battle and Attack! Please be aware that the PvP Arena does not offer negotiation options.

The refresher button can be used for free, and there will be a cooldown of two hours per each use (otherwise the list of opponents can be refreshed with diamonds). However, it is possible that the same opponents may appear (especially during the first few weeks when the PvP Arena is still getting more players).

Last but not least, this corner of the window will display valuable information. Firstly, you can see your attack and defense bonuses, both for attacking and defending. You can use this to compare with your opponents' defense bonuses.

Secondly, the button "Defending Army" allows you to change your current defending units. An important option if attackers are winning too many battles against you. Please, be aware that you will leave/sign off from the arena and lose the ranking when removing all units from the defending army.

Thirdly, the "Log" will show your results from the last battles (attack and defense). With this info, you can have better strategic control over which opponents are worth fighting (or simply avoiding). Keep in mind that if you're attacked, you can win/lose points up to 5 times a day (that does not apply on the personal/seasonal ranking).

Finally, at the bottom you have the Progress Bar which informs you of your Personal Ranking Points, your progress to the next goal, as well as the reward you will receive by reaching it.



For the Rankings Tab, we have entirely reworked the window. The upper part will show your Personal Ranking (Seasonal). You can climb up leagues by winning battles (only active ones when attacking another player - defending doesn't count towards your league progress), thus increasing the rewards you'll be receiving as well.

The golden bar shows your position in the Last Season, green checkmarks will display which chests you've already received, and the highlighted league displays the next milestone. Keep in mind that the Seasonal Ranking resets every month on the first day!

The lower part displays your Weekly Rankings and the rewards you can obtain from your Global Ranking. Besides that, now you can also check how are your ranking compared to other players from the same era (Age ranking) and from your Guild (Guild ranking).

Please keep in mind that the Age and Guild Ranking resets, while the Global Ranking Combat Points (CP) decay every Monday.
There are three different ways to grab a reward on PvP Arena. They are:
Personal Rewards - Win battles to reach a higher league (chests will be rewarded upon reaching a new league, and are reset each month).
Random Rewards - Upon winning or losing a battle, now there's a chance to receive a random battle reward.
Global Rewards - These are related to your Global ranking for the week, and the rewards are handed out every Monday.
Attacking is an active action while defending is a passive one. Attempts and Units are not lost while defending, but you can still gain or lose Combat Points (CP) as a defender, and if you end up a Weekly Arena with less CP then when you have entered, your CP will be reset to the entry amount when the league is over. Please be aware, that attacking someone will automatically shuffle your list of available opponents, no matter if the battle was won or lost.
Besides that, the PvP Arena will also enable your Great Buildings passive skills (Advanced Tactics, Fierce Resistance, Military Boost, and Spoils of War), but not the active ones (Critical Hit, First Strike and Missile Launch). Last but not least, Guild members and Friend List Members will be excluded from matchmaking.
We truly hope you enjoy this multiplayer feature as much as we do! Should you have any comments, questions or issues, please let us know! We're looking forward to your feedback
here
Thank you for playing Forge of Empires!
Kind regards,
Your Forge of Empires Team.
Last edited: