FoE Team
Community Manager
New Challenges await you!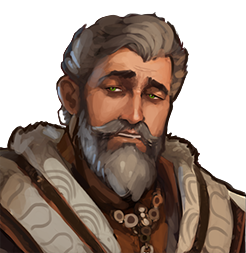 Greetings, adversary!
Before you stands the esteemed Baron Alaric Ironsoul, ruler of these lands and master of all that you survey. Do you dare to prove your worth? Retrieve the sacred artefact. But I highly doubt it. Off you go, then!
Is luck on your side? My challenges will await you. If you manage to beat them by some miracle, plentiful rewards will await you. Completing Quests is no mere child's play, though.
Time is short, you will never defeat me! Today marks my first appearance, but fear not, I shall return afterwards! This time my focus lays on the Guild Expeditions for a remarkable duration of 2 days!
Hear that laughter? It's me, amused by your futile attempts.
Yours
Baron Alaric Ironsoul
Dear Kings and Queens,
Today, we are introducing a new feature:
Mini Challenges!
If you're looking for a thrilling challenge within the game, this is the perfect opportunity to test your skills and earn extra rewards. Baron Alaric Ironsoul will be your Rival, providing quests that you must solve in a short time frame of 2 to 3 days. As you progress and successfully complete quests, you'll be rewarded accordingly. The more quests you conquer, the better the rewards will be. But be warned, the challenges will become increasingly difficult as you go along.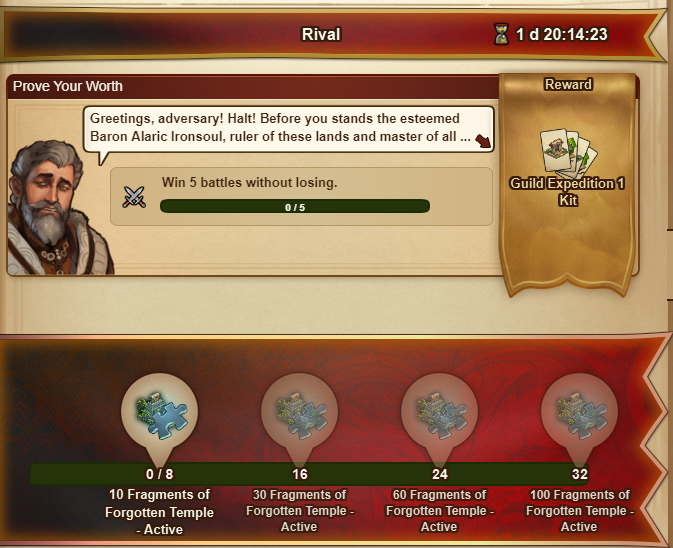 These mini challenges won't just be available between events, but also during them. Keep an eye out for upcoming challenges during the next event! The first one will begin on the 21st of November!
We're eager to hear your thoughts on this exciting addition
here
. Thank you for your feedback and enjoy the thrill of the Mini Challenges!
Last edited: