FoE Team
Co-Community Manager
June Soccer Contest
Our team needs your help!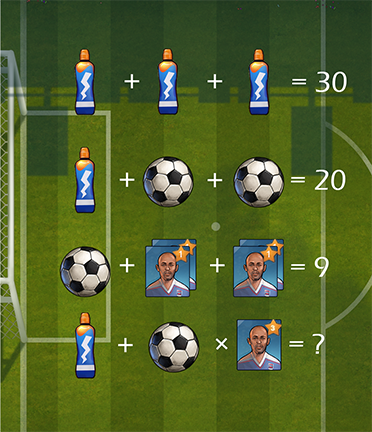 What is the answer to the problem? Our players have many answers but cannot agree on what the actual answer is. Can you help them out?
Prize:
500 Energy Drinks
Contest Rules:
Only the first post of each participant will count.
Entries must be made as a reply to this thread. Any entry made after the close time will be removed
If more than one person guesses the correct answer, a random winner will be chosen.
If no one guesses the correct answer, the person that guesses the closest to the correct answer will be awarded the prize.
The Community Management Team knows the answer to the problem and are the final arbitors of the rules.
This contest will run from June 8th to June 17, 9:00 pm server time. Winner will be chosen on 18 June.
Come join in the fun and win some event currency!
Last edited: