FoE Team
Co-Community Manager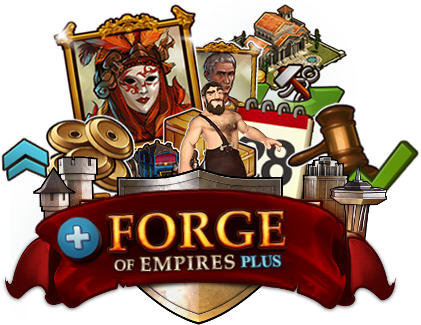 Hello Forge Fans!
We are excited to present Forge Plus! A new feature that allows our grizzled hardcore players to purchase pay-as-you-go packages to assist their play styles!
| | | |
| --- | --- | --- |
| | | With the update on the 26th of April, you will find Forge Plus available to access via a carriage across the river from your City (close in proximity to the Castle System Building). |
By clicking on the carriage, you will be presented with an option to purchase the first package - The Counselor Package! A package that is active for 28-days and includes the following rewards:
We hope you enjoy Forge Plus, and should you have any questions or comments, please provide your feedback here!
In addition, we're also interested in your ideas moving forward! Are there certain packages, with certain rewards, that you would like to see? Let us know as well within the feedback section. But please keep in mind, that there are no guarantees, and while we are interested in what you come up with, in many cases, it will not be possible for us to implement it.
Finally, if you would like to get yourself informed about our features in development, please visit our
Beta
servers, or check the
Mobile Beta Test Program
.
Thank you for playing Forge of Empires!
Sincerely,
Your Forge of Empires Team.
Last edited: