FoE Team
Community Manager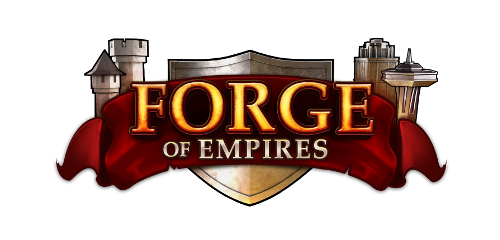 ​
Hello Queens and Kings,
In the past few months, we have been thinking about what to do with the current browser-only feature:
Guild versus Guild (GvG).
Since its release, we knew GvG was a very complex feature, in technical and usability terms. We know that this, along with its many issues and lack of scalability, has rendered GvG the one feature that is used by only a very few of you out there. Less than 5% of you are playing the feature, while for Guild Expeditions it is 10 times more. These numbers clearly show we can do better - our aim is to provide you with a more approachable, understandable and technically stable gaming experience. Forge of Empires has evolved over the last few years, as has the game team, and we want every feature in our game to be appealing to, and for, as many of you as possible.
With that in mind, we raised several questions that we would like to share with you to explain our next steps on how to improve the overall Guild gameplay experience:​
Would participation rate improve if we added more maps for the "new" ages?
By our calculations we can say it won't. We can see from migration into new ages that players who play on the All Age Map stay the same. by adding additional age maps, we wouldn't increase the number of players. We also wouldn't be solving the issues with maps from the earlier ages not being used. So, we decided against taking this step.​

Would participation rate improve if we added the current GvG feature to the mobile client?
Yes, it would. Would the experience overall be much better than on browser? The answer is unfortunately, no. Technically speaking, there are too many restraints to offer a convincing experience on mobile. So, also here we decided against taking this step.​
Can we improve the current GvG – System as much as we would need to, to provide the experience we aim for in general?
Scalability - When we designed and implemented GvG five years ago, it was not planned for Forge of Empires as a game to have ages past the Future Era. Therefore, when Arctic Future was implemented, the All Age map was added to try and get around the issue of an ever-growing game. Unfortunately, adding new maps would mean redeveloping the entire map system, for rest see above.​
Code Base – Let's simply say it's complicated.​
Complexity - The current feature is not easy to understand and get into for players, especially new players. There is no tutorial, it's a lot of effort for players in earlier ages, and it's not self-explanatory; to name a few weaknesses. If we want to increase participation and make GvG a more used feature for everyone, we have to make fundamental changes, which as mentioned above are barely possible based on the current implementation.​
With everything above in mind, we believe the right path is not to bring GvG to mobile but instead to develop a brand-new Guild feature to run alongside it, on all platforms.
We do NOT plan on removing GvG
. So, we are going to develop a new feature containing several strong elements of the current browser GvG but we also will add additional layers to it and shape it in a comprehensible and accessible manner. Besides that, and over the next few months, we will, however, spend additional time to improve the technical stability of GvG, because the efforts we put into analysis the whole topic made some good improvements visible, that we would like to implement for you.
Overall, we hope you understand our reasoning for this step. We spent months in validation, thinking and technical talks and clearly think this is the right step, to take.
On the design of the new feature, we would like to include your feedback as much as we can. Therefore, we are going to share the concept with you. Share your feedback and let's talk about your thoughts.
To start off, we would like to get your feedback on:
1. Does this concept excite you? Do you think it's a worthwhile addition to the game?
2. What can be improved upon? And how?
Please leave your feedback in this
thread
and we'll look into your ideas and opinions. We'll collect feedback for the next two weeks (until 3rd June 2019), integrate feedback into the concept and share an update within 3 weeks (by 10th June 2019).
We will also hold a live Q&A on Facebook & Instagram on the 22nd May 2019 at 17:30 CEST (15:00 UTC).
We hope you understand the reasons for this step and look forward to your feedback. Forge of Empires is played by millions of amazing players and together, we will make it even better!
Sincerely yours,
Your Forge of Empires Team
Last edited: