Dear Kings and Queens,

For the start of a new year, we're offering InnoGames USB sticks (card-shaped) with a capacity of 4 GB!
You can see how they look by clicking on the spoiler below.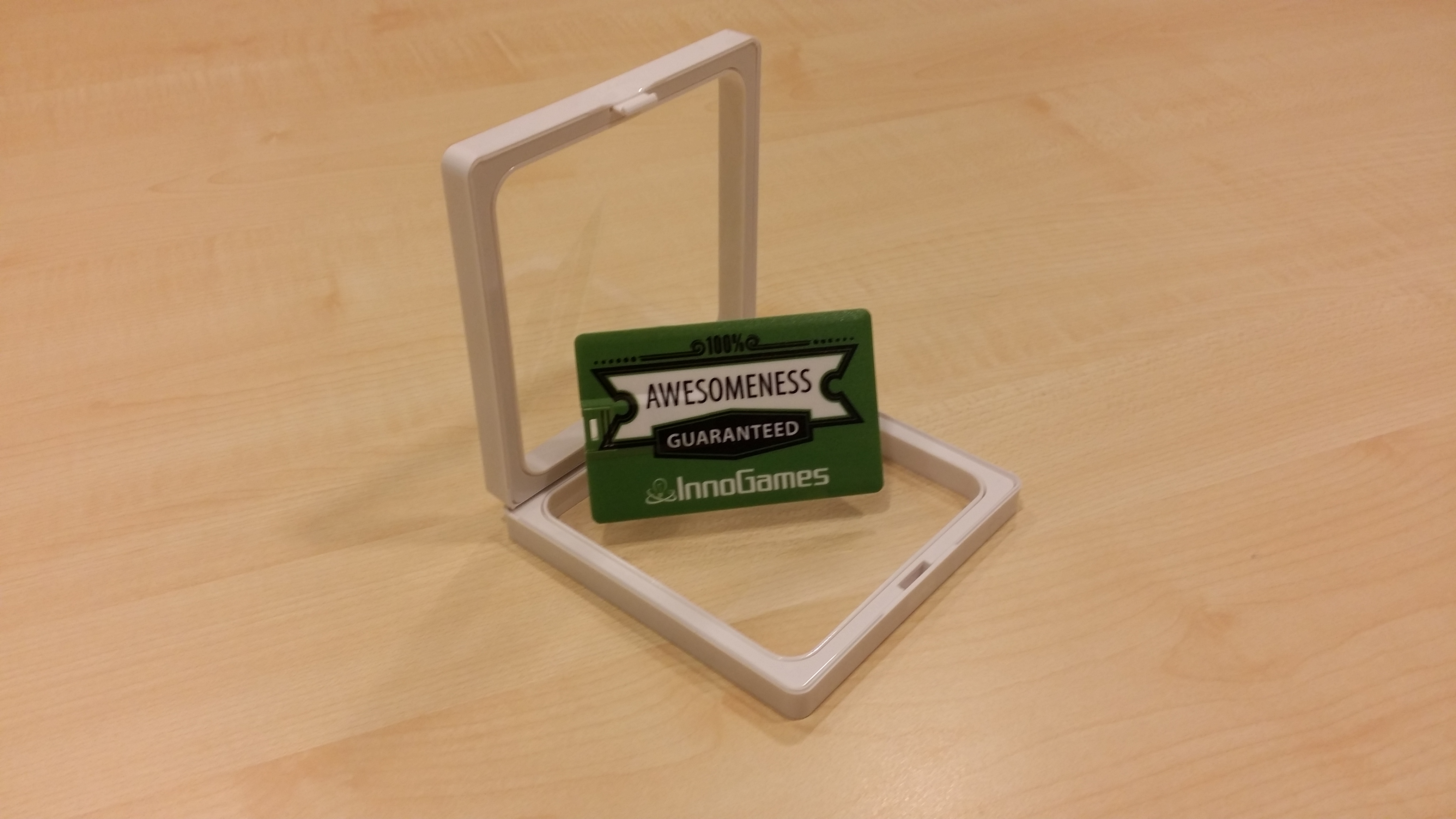 The competition is simple - starting on the 27th of January (Wednesday) we will create a new daily thread for the next 10 days where you will have the chance to guess an unknown number between 1 and 5000. After 24 hours the thread will be closed, the mystery number will be revealed along with the winners, and a new thread will be opened.
This is all you need to know:
You are allowed one entry every day, unless you're selected as a winner - winners can only win once.
There will be 2 winners every day, 2 members who guessed the correct number or had the closest number to the correct number (without going over the limit of 5000).

If there are multiple entries with the same number, only the two entries posted first will be counted.

The two winners will receive a USB stick (card-shaped) as a reward.
Please keep in mind that this is a physical reward. If you win you will have to give us your address for delivery of the prize. If you do not feel comfortable doing so, it may be best to not take part as there are no other rewards in this contest.
| | | |
| --- | --- | --- |
| THREAD LINKS (clickable) | THE NUMBERS | WINNERS |
| Day #1 | Mystery number: 4571 | dean.h & King Lucci |
| Day #2 | Mystery number: 1365 | joesoap & shendar |
| Day #3 | Mystery number: 4030 | Vesiger & akbhoy67 |
| Day #4 | Mystery number: 895 | Aurelia the Mighty 136 & Mateo714 |
| Day #5 | Mystery number: 2704 | Anomace & Questor the Warlock |
| Day #6 | Mystery number: 202 | Ritabelz & Vinaya |
| Day #7 | Mystery number: 4175 | Test Ament & drchris |
| Day #8 | Mystery number: 2454 | JohnW & Protevis |
| Day #9 | Mystery number: 1596 | Mcscrotee & dapstccg |
| Day #10 | Mystery number: 3387 | MongToi & raute_borge |
Last edited by a moderator: