FOE 8TH BIRTHDAY CONTEST CONCLUSION
​
We have now determined the winners for the contest. You can find the results below, including the solutions and nicknames of the winners.
And with that, the Birthday Contest has been concluded!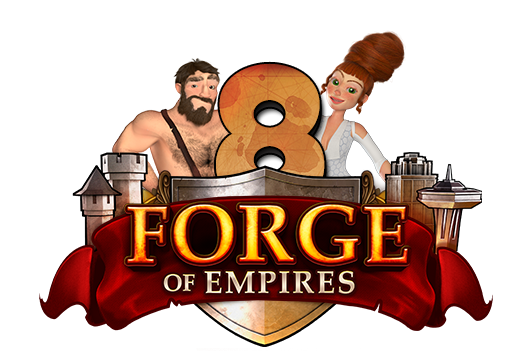 And as we're sure you're all curious to see if your given answers were correct, we will also share the correct answers for each of the challenges now:
Challenge one
Challenge Solution

Winners
1/ fabiosilvalima
2/ Petes1
3/ DavidXIII
4/ Keeno74
5/ Mr Noo
6/ huihaa
7/ Prometheus unchained
8/ AK470
9/ Dzako
10/ Iran the Red
Challenge two
Event names:

1. Winter Event
2. Forge Bowl Event
3. Fall Event
4. Archeology Event
5. Spring Event
6. Summer Event
7. St.Patrick's Day Event
8. Halloween Event

Winners
1/ lionbulgar
2/ NasserM62
3/ butterfly567
4/ lyra500
5/ Arthaar
6/ Grimtooth87
7/ Rex27
8/ nastrond
9/ azzopaan
10/ Ulfrikr
Challenge three
Winners:
1/ Ariadne The Noble 251
2/ Fleissig
3/ Theodora the Bloody 1034
4/ Monkey13
5/ Marcus the Sly 525
6/ morrik56
7/ JoeBeard
8/ Madelina de Melrose
9/ dimka14101
10/ burazer
[/LIST]
Prizes will be awarded to the winners cities for those who mentioned it in their entry, otherwise we will be in touch with you via support ticket in the game.
Thanks to everyone who participated! We hope you've had as much fun searching for the answers as we did preparing the contest for everyone!
We will certainly be hosting more contests in the future, so please tell us in the feedback thread what would you like to see in the next special contest!
Kind regards,
Your Forge of Empires team.
Last edited by a moderator: