FoE Team
Community Manager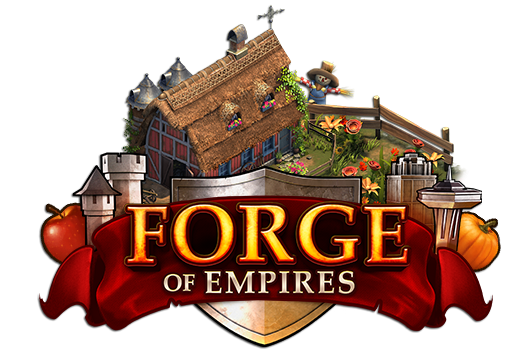 Get ingredients from Quests, Daily Challenges and Incidents. Use them for baking, fill the whole table and get awesome rewards!
On your marks. Get set. Bake! Welcome back to the great Fall Bake Off! This year, the Fall Bake Off makes its return to your city in style! Much like last year's event, you take part in a baking contest. Collect all the ingredients needed and bake as many delectable recipes as possible! This year as well, we have some awesome prizes to win, as well as a chance to win some prizes from previous years!
The event starts on
September 10th
, so be sure to pre-heat your ovens!
​
Just like last year, the contest is all about baking! In order to bake, you're going to need Ingredients! Ingredients can be found by completing quests in the Fall Event questline. You will have 54 rush quests available to you immediately, and one quest for every day of the event, giving a total of 75 quests. Like last year, there will be 2 rush questlines which run parallel to one another, one with 29 quests and the other with 25 quests. You can also earn ingredients by completing Daily Challenges, and by collecting Incidents around your city. You'll also get free Ingredients from special daily quests, so be sure to log in every day to collect them!
Once you've collected some ingredients, it's time to prepare your Signature Bake! Open the event window, and choose one of the available recipes using a combination of the 5 available ingredients. Each recipe will produce a prize, and a chance to win the Daily Special! You will also receive stars for each successful bake, which pushes you closer to the Grand Prize! Once you've filled the table with delicious treats, you'll be rewarded with the Grand Prize. You will receive 1, 2 or 3 stars, depending on how complex your baking is!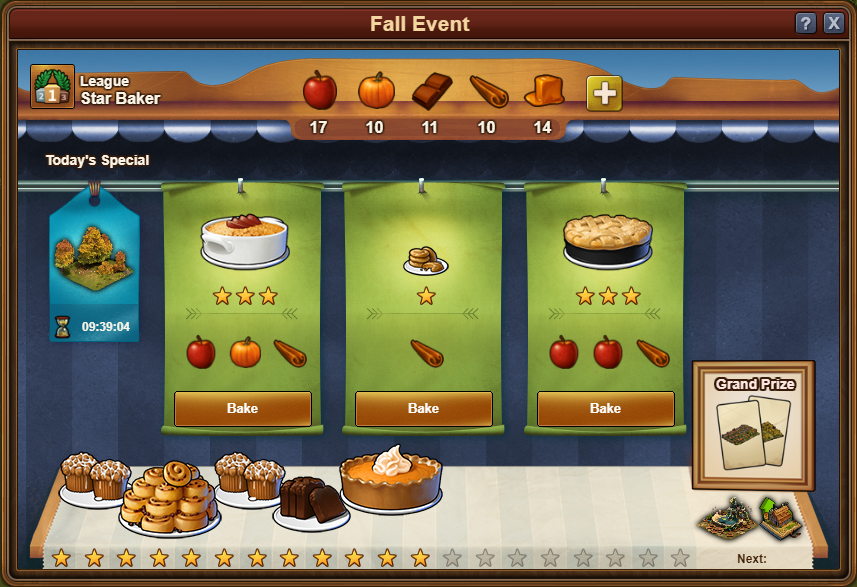 ​
But that's not all!
Every time you earn stars, you will also move further up the 'League Table'. The players with the most progress will be rewarded with extra special prizes!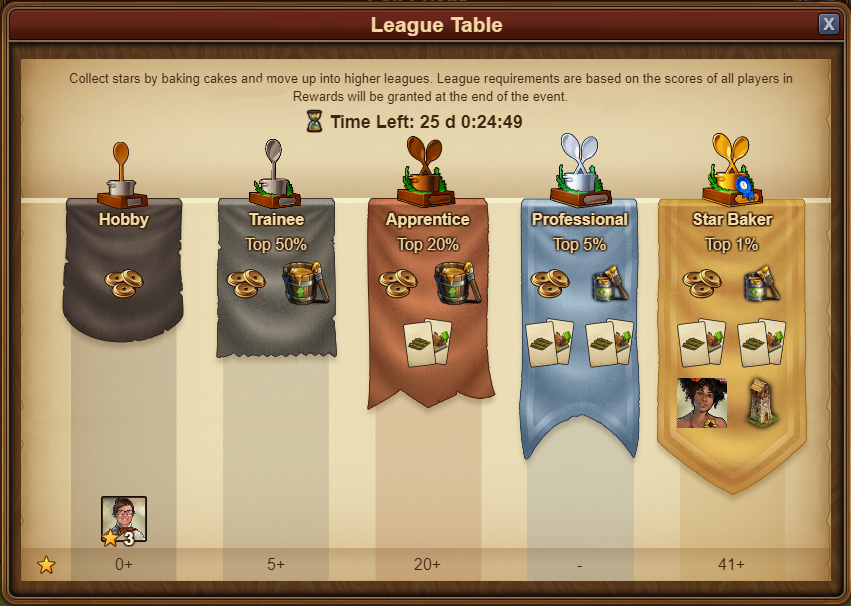 ​
But be aware, other players may want to also get into the higher ranks, but only a certain amount of players can stay there. Make sure that you always earn yourself plenty of Stars in order to not fall in ranks.
​
As with all contests, there is a Grand Prize to be won! This year, you'll have the chance to snag a brand new residential building: The Harvest Barn. This quaint thatched Harvest Barn is an upgradeable building, with 4 levels. Together with 6 different fields it forms the

Harvest Farm Set. The more different fields are adjacent to the Harvest Barn and the higher the level of the Harvest Barn itself, the higher is the production output of the whole set.
A Harvest Barn on level 4, that is adjacent to all 6 fields provides Supplies, Medals, 12 Forge Points and 35 Goods. Every field adjacent however also grants additional bonuses on top as well!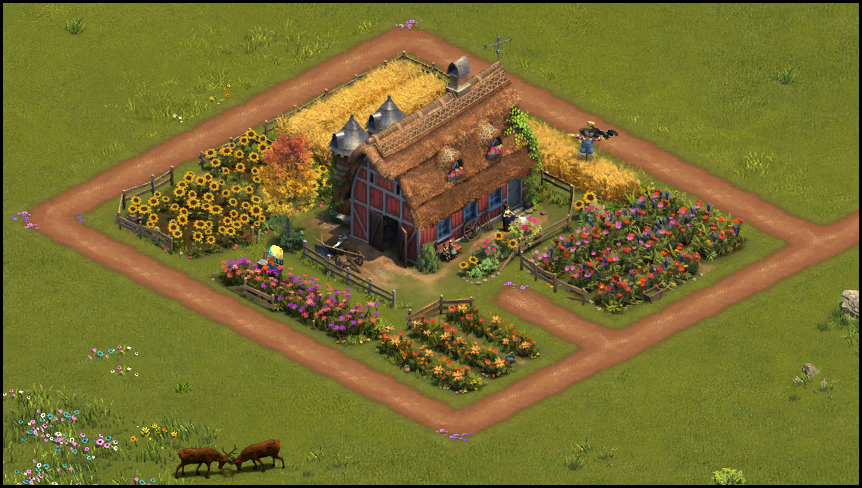 ​
The

Harvest Set contains of:
| Building | Size | |
| --- | --- | --- |
| The Harvest Barn | 4x3​ | Grants Supplies, Forge Points, Medals and Goods on Lv. 4, if adjacent to 6 unique Harvest Farm buildings. |
| Sunflower Patch | 3x2​ | Grants Supplies and Forge Points if adjacent to 2 unique Harvest Farm buildings. |
| Wheat Field | 3x2​ | Grants Coin Boost and Attack Boost for Attacking Army if adjacent to 2 unique Harvest Farm buildings. |
| Begonia Bench | 1x3​ | Grants Forge Points and Medals if adjacent to 3 unique Harvest Farm buildings. |
| Autumn Scarecrow | 1x3​ | Grants Goods and Medals if adjacent to 3 unique Harvest Farm buildings. |
| Ochre Yard | 2x2​ | Grants Supply Boost and Defense Boost for Attacking Army if adjacent to 2 unique Harvest Farm buildings. |
| Primrose Bloom | 3x2​ | Grants Defense and Attack Boost for Defending Army if adjacent to 2 unique Harvest Farm buildings. |
​
That's not all, of course! You also have the chance to win the
Cider Mill
, the
Mill of Fall
and the
September Cottage
from previous years as well!

​
Last but not least, you can also earn yourself some beautiful new portraits in this year's event, too. 2 can be earned by completing the questline, with one being an exclusive reward only available as a reward for earning Gold in the League.

We hope you enjoy our new event! It will conclude on the
September 30th
!
As always, your feedback is very important for us, so don't forget to comment
here
! Thank you for playing Forge of Empires!
Yours,
The Forge of Empires Team
​
Last edited: